I love historical mysteries because when they're done well you not only get a great whodunit, but you get to learn about another time.  And while there are hundreds of historical mysteries set in England and the US, I though it would be fun to round up some of the more unusual settings in the genre. Because there's nothing wrong with another Tudor mystery, but it's fun to virtually visit someplace new.
I know so little about Africa, so I thought I would round up all the historical mysteries I could find set on that continent. Aside from the expected slew of titles set in Ancient Egypt, I was happy to find some other choices as well.
Because I always like a graphic, here it is in a map (click to embiggen), followed by a list.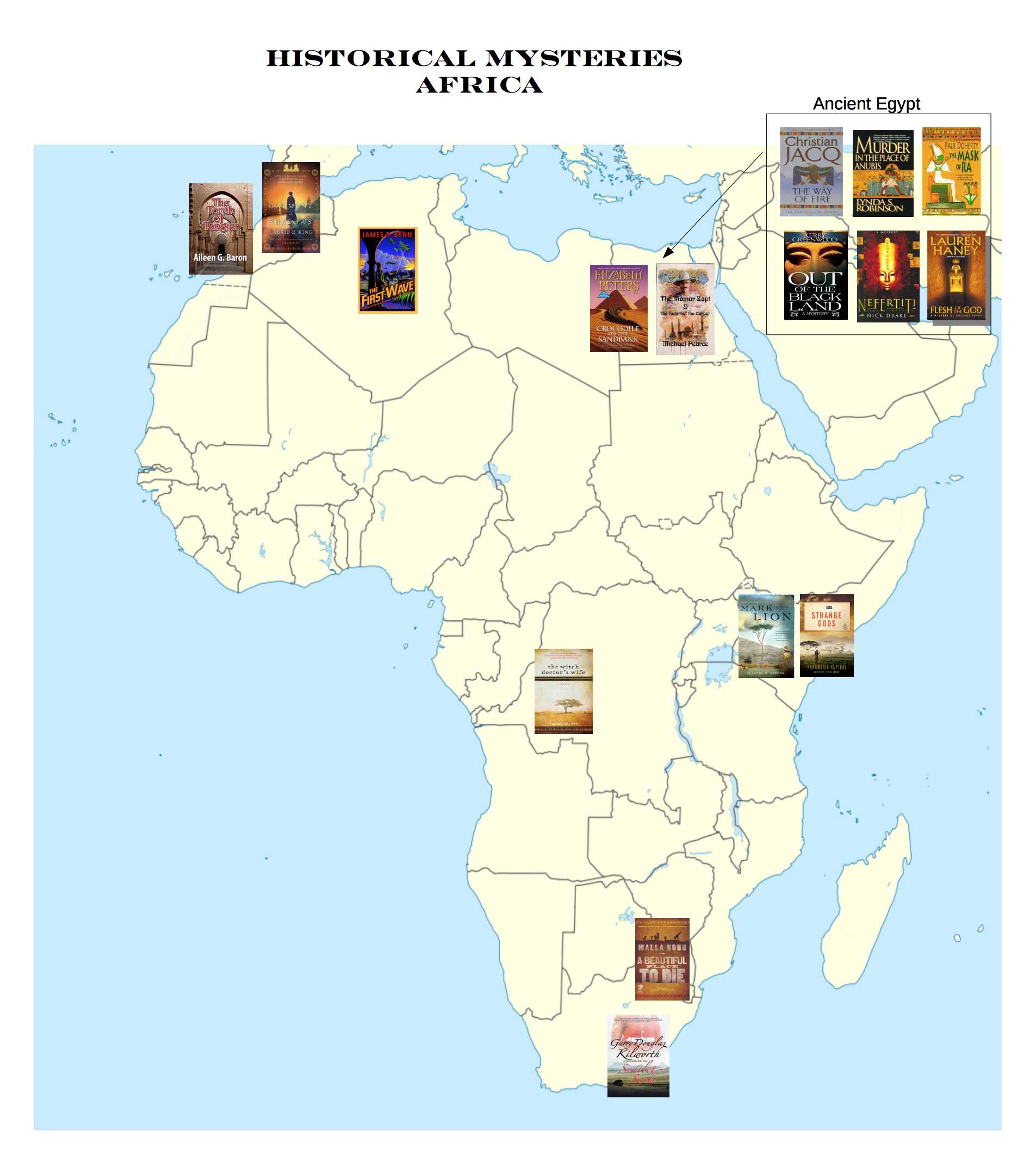 African Historical Mysteries by Country
Egypt
Algeria
Morocco
Kenya
Belgian Congo
South Africa