Have you visited the Blender lately?  Although I haven't been adding new content to the blog in many moons, I have been adding new titles to the blender now and again. Recently I finally made a big push to update the blender, adding over 90 titles. These titles range across all genres, and include older titles and titles published since my last big update about a year ago. I have also been making a push to include more diversity in selections included in the blender. This was no hardship, as there are fantastic books by authors of color and from the LGBT community that tell stories that skillfully blend genres. I've also added some additional YA blends, although the focus of the blender remains adult titles. And one other things I've tried to do is cast my net beyond the big five publishers, showcasing some small presses and indie author. There's a lot farther I could go with promoting diverse books, and I know it. But I'll keep trying.
Now that the Blender database is getting close to 1000 titles, I also hope to add some Top Ten lists to the results (and this space) so that folks don't get overwhelmed when they get close to 100 titles for the more popular blends.
So I hope you keep blending away and enjoy some of the new content.  Here are just a favorites and notable books from the most recent update: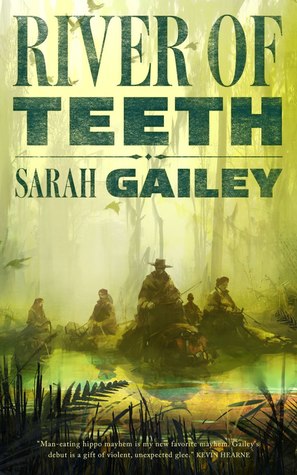 Did you know that at the turn of the last century, the US government considered importing hippos as a source of food? True fact. And this whackadoodle but true fact is the germ that grew into an alternative history novella set around 1890 where ranchers raise hippos like cattle, while riding the more intelligent breeds like horses. Quite a visual! Winslow Houndstooth is putting together a crew for a job that involves hippo wrangling and revenge. The story combines alternate history, magic, non-binary romance, and–my favorite–a caper plot. This was a lot of fun, and those wanting to read it and the sequel novella can get them both in the single volume (with some additional stories) titled American Hippo.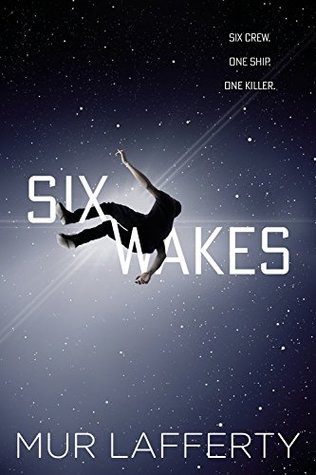 This had one of the best opening scenes of a book that I have ready in a long time. Six clones wake on a spaceship surrounded by dead bodies of their former selves. The crew soon realize that the ship is in trouble and they have all had their backup memories wiped. They've all been convicted of crimes in their past lives and have taken the trip as a way to earn pardons, so there are no shortage of suspects. This is a tense locked-room mystery as one of the crew must be a brutal killer and they have no idea who. Those interested in the ethical quagmire of cloning will have plenty to chew on, but the mystery wins this blend.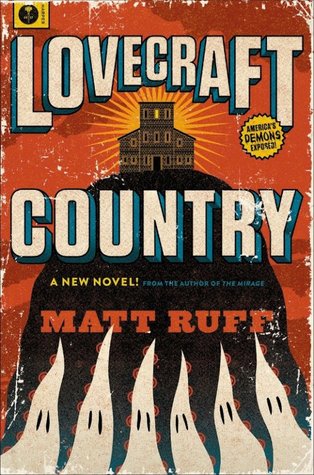 The Jim Crow-era was fraught with everyday dangers for African Americans. As Atticus Turner heads home to Chicago to visit family, his life is in repeated danger from the distressingly commonplace racism of the era. But soon he is in danger of a more esoteric variety, as he and his uncle are lured to a small New England town.  It seems a strange cult want to use Atticus as a part of a sorcerous summoning ritual. This is just one tale in a collection of linked stories about the Turner family and their friends. They range from the Lovecraftian horror of the opening story, to more subtle ghostly horror and science fictional tales. The historical setting is an important part of the success of this work, adding the mundane evil of bigotry and racism.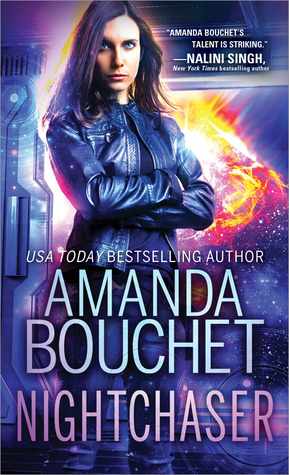 Bouchet, who wrote the excellent fantasy/romance blend that started with Promise of Fire, here starts a new series of science fiction romance. Tess Bailey is the captain of the Endeavor, but she is hiding a secret. On the run from the government, she is a smuggler in a Robin Hood kind of way, but once the government police realize who she is, the stakes get higher. After her ship gets beat up, she and her crew are stranded on a planet while they try to make repairs. Shade Ganavan agrees to help her with repairs, but things get sticky when the two can't keep their hands off each other.  I loved the fast pace, the plucky heroine, the hot romance, and the promise of future adventures.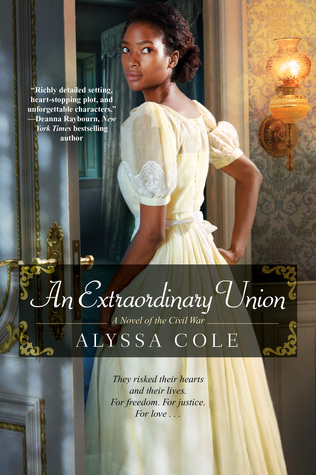 This historical romance novels is a winner not only because it is a welcome change from all the regency settings that crowd the romance shelves, but because of the skill of the author, Alyssa Cole. Set during the Civil War, An Extraordinary Union is the first in a series of romances that focus on the activities of the Loyal League, a secret society of freed blacks and slaves who funnel information to the Union. Elle Burns is a former slave working undercover on a Southern plantation when she meets Malcolm McCall. Malcolm looks every inch the Confederate gentleman, but in actuality he is a Pinkerton detective. When the two agree to work together, there is romance and danger and spying and a story based on actual historical events.  Genre blending gold!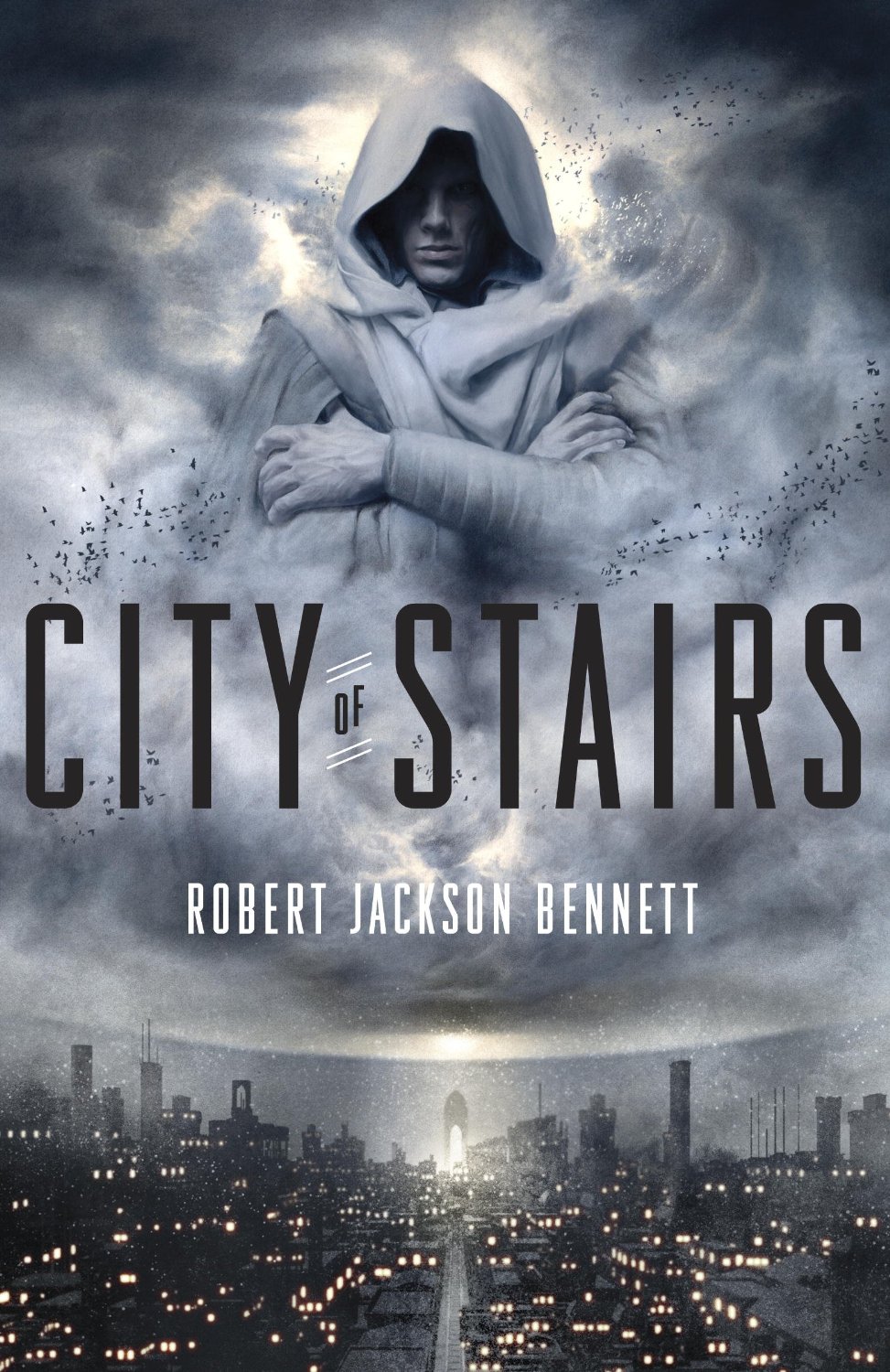 While fantasy/mystery blends overwhelmingly trend toward the real world settings of urban fantasy, there are some delightful exceptions. One is the Divine Cities series that began with City of Stairs. The gods of Bulikov are dead and the city conquered, its people forbidden from studying their own history. When a foreign scholar is murdered, diplomat and spy Shara Thivani is sent from Saypur to find his killer. She discovers Bulikov's gods might not be as dead as everyone thinks.  I love this series mostly for the fascinating characters and memorable setting, but the tightly plotted mystery does pull you in.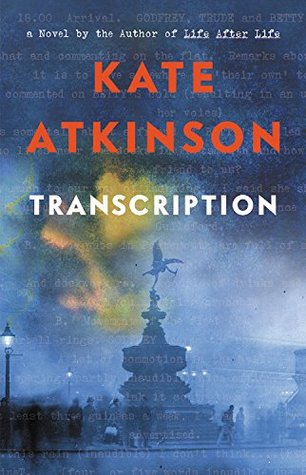 In 1940, eighteen-year old Juliet Armstrong is reluctantly recruited into the world of espionage. Sent to an obscure department of MI5 tasked with monitoring the comings and goings of British Fascist sympathizers, she first just transcribes their conversations, but soon is pulled in deeper. Ten years later, Juliet is unexpectedly confronted by figures from her past. The shifting time periods adds to the drama and suspense, and that nothings is as it seems.  Atkinson is a master at taking a genre we know and classing it up with writing that sparkles and characters that are murky and real.  I love a good historical espionage story, and Kate Atkinson, who wrote another fascinating novel that played with genre in Life After Life, is always a pleasure.