The explosion in publishing for science fiction, fantasy and horror makes me believe that 2016 will be an amazing years for these genres.  Orbit has stated they are expanding their publishing efforts, Houghton Mifflin has added a new SFF imprint, Marvelous SFF podcast/book club Sword and Laser seem to have started up a publishing endeavor, and of course there is the ongoing boom in self-publishing.  I have so many books I want to read, and I'm lucky enough that my gig as the science fiction and fantasy columnist for Library Journal means that I will probably not only get to read most of these, but I can share my joy (or occasional disappointment) with them in my reviews for librarians around the country.  But let's face it. I'd read most of these even if I didn't have to. Of course, print magazine publishing being what it is, my deadlines mean that I've actually read some of these, which I will note throughout. So without further ado, here are the titles I am most excited about for the first half of 2016. There's a couple of titles scheduled later in the year (Crosstalk by Connie Willis, Cloudbound by Fran Wilde are just two examples) that I will undoubtedly devour, but that's so far out that you never know if the pub dates will shift. I'm sure there are so many more great ones coming, so if I missed something you're dying to read, feel free to tell me in the comments!
JANUARY

All the Birds in the Sky
 by Charlie Jane Anders  (Read, LOVED)
City of Blades (The Divine Cities, book 2)
 by Robert Jackson Bennett (Read, LOVED)
This Census-Taker
 by China Mieville
Medusa's Web
 by Tim Powers (Read, LOVED)
Feverborn (Fever) by Karen Marie Moning
FEBRUARY

A Gathering of Shadows
 by V.E. Schwab (Read, LOVED)
A Criminal Magic
 by Lee Kelly (Read, LOVED)
The Immortals (Olympus Bound)
 by Jordanna Max Brodsky (Read, LOVED)
Morning Star (Red Rising, book 3)
 by Pierce Brown 
Gentleman Jole and the Red Queen (Vorkosigan Saga)
 by Lois McMaster Bujold
MARCH
Marked In Flesh (Others, book 4)
 by Anne Bishop (Read, LOVED)
Fire Touched (Mercy Thompson)
 by Patricia Briggs (Read, LOVED)
Kingfisher
 by Patricia McKillip
Borderline (The Arcadia Project Book 1)
 by Mishell Baker
The Cold Between (Central Corps, book 1)
 by Elizabeth Bonesteel (Read, LOVED)
APRIL

Every Heart a Doorway
 by Seanan McGuire
Fellside
 by M. R. Carey
The Everything Box
 by Richard Kadrey (Read, LOVED)
Sleeping Giants
 by Sylvain Neuvel (Read, LOVED)
HEX
 by Thomas Olde Heuvelt
The Family Plot
 by Cherie Priest
Dead Letters
 ed. by Conrad Williams (horror anthology with exciting list of contributors)
Join
 by Steve Toutonghi
MAY
Central Station
 by Lavie Tidhar
Children of Earth and Sky
 by Guy Gavriel Kay
Company Town
 by Madeline Ashby
The Fireman
 by Joe Hill
Sixth Watch (Night Watch)
 by Sergei Lukyanenko
Voodoo Killings by Kristi Charish (Canadian, but hopefully getting a US release)
JUNE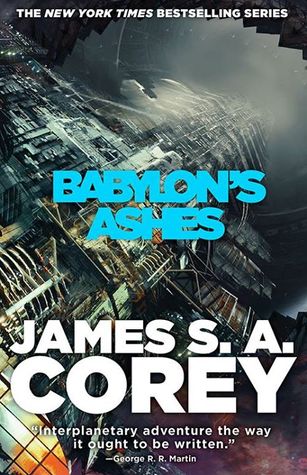 Stiletto (The Rook Files)
 by  Daniel O'Malley
Dark Run
 by Mike Brooks
Necessity (Thessaly)
 by Jo Walton
The Hanging Tree (Rivers of London) by Ben Aaronovitch
Ninefox Gambit
 by Yoon Ha Lee
The Perdition Score (Sandman Slim)
 by Richard Kadrey
The Invisible Library (The Invisible Library Series)
by Genevieve Cogman
Babylon's Ashes (The Expanse)
 by James S.A. Corey
JULY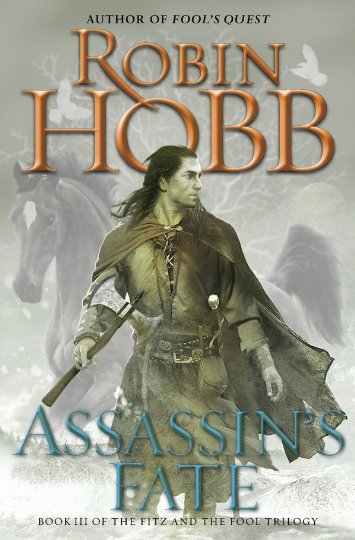 Supernova
 by C.A. Higgins
The Long Way to a Small, Angry Planet
 by Becky Chambers
Ghost Talkers
 by Mary Robinette Kowal
Four Roads Cross (Craft Sequence)
 by Max Gladstone
Time Siege
 by Wesley Chu
Assassin's Fate (Fitz and the Fool, book 3) by Robin Hobb
AT LAST BUT NOT LEAST
These titles have not been announced yet, but that doesn't keep me from hoping, right?
Winds of Winter by George R.R. Martin
Doors of Stone by Patrick Rothfuss